wcg celebrates 15 years of growth, talent, and innovation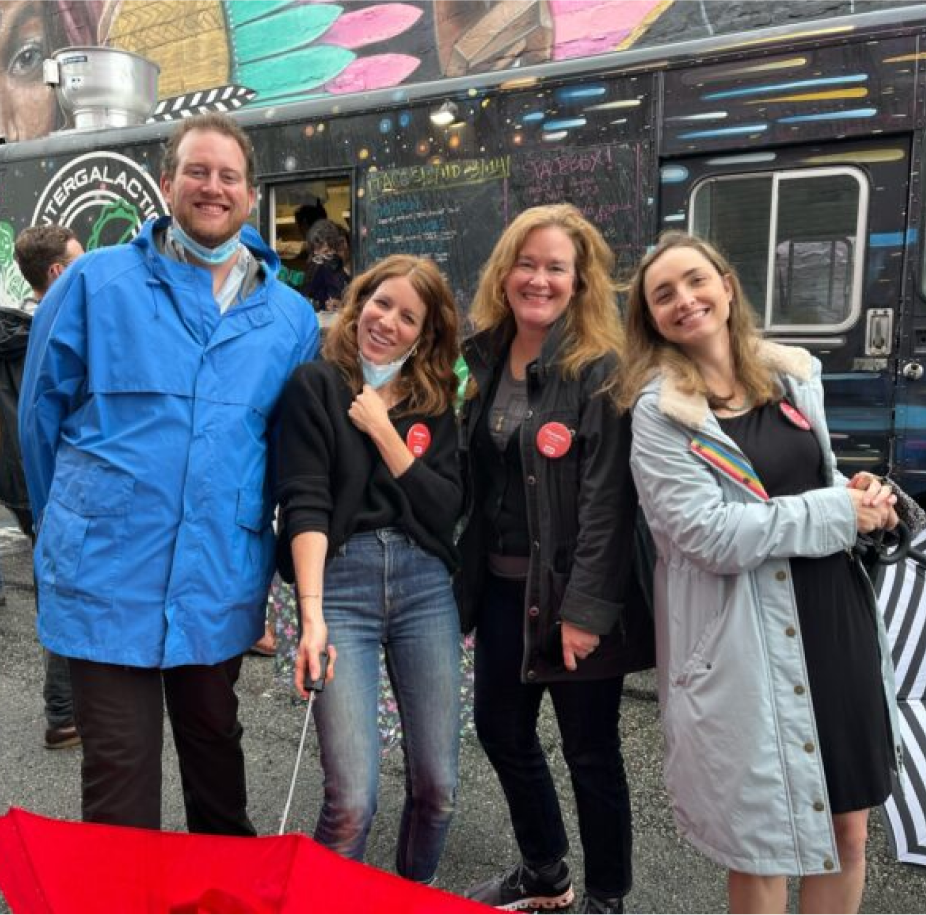 West Cary Group Honors People, Clients, and Community with 15th Anniversary Celebration

The West Cary Group (WCG) offices in Richmond's Monroe Ward neighborhood echoed with laughter and conversation as employees from around the country gathered to celebrate our 15th anniversary. It was a joyful reunion for our team and a day well spent sharing fellowship, food, and favorite memories from over the years.
"For someone who's been through all 15 years, there's just so much to be proud of – from how we've grown, to the different personalities and people that we've had, to the work itself and the talent that we've assembled," said Moses Foster, WCG President and CEO. "I've found five-year marks are great points to sit back and reflect. Our 10th anniversary seems like it was yesterday, but when you look at the difference in this agency from that point, you realize just how much we are moving forward."
Moses kicked off the festivities by reflecting on the company's journey since 2007, from a team of two to one of the largest minority-owned advertising and marketing agencies in the Richmond area. He reminisced about early missteps that taught important lessons and successful partnerships with foundational clients, including Capital One, Dominion Energy, and the Henrico Economic Development Authority.
One by one, that list of clients steadily grew to include local, regional, and national brands like Altria, Atlantic Union Bank, PayPal, Target Optical, and Fannie Mae. It grew because West Cary Group's approach continued to evolve with the shifting marketing landscape. Today, we merge data, tech, and creative to solve the right problems for clients. And, as clients have increasingly sought solutions to digital challenges, we've expanded our engineering capabilities accordingly.
WCG has also deepened our commitment to our community. Public-sector work has become an important part of our business as we've worked with partners like the City of Richmond, PlanRVA, and Alexandria Renew Enterprises to most effectively engage the community on initiatives that impact our region.
Today, WCG has established a reputation that marries award-winning creative with world-class analytics and innovative technology. Moses attributed that success to one factor. "People, quite simply. We have great talent. We've got people that really buy into the mission of what we do. We hire individuals that fit our culture in a way that is powerful as well," he said. "And I think we have a value system that people appreciate. In good times and bad, we treat people with respect, and that's paramount."
The celebration continued with a WCG anniversary tradition – inducting a new class into the West Cary Group Hall of Fame. This year's honorees included former VP and Head of Innovation Camille Blanchard, board member Caribou Honig, and Cruller Technologies' Alan Bittman.
As WCG's third employee, Blanchard played a formative role in helping grow and mentor our account team, while Honig has been an integral member of the WCG Board since 2007. Bittman, who passed away earlier this year, was remembered not only for helping WCG set up and maintain a reliable technical network but also for the steadiness, selflessness, and kindness he shared as a beloved presence around the office.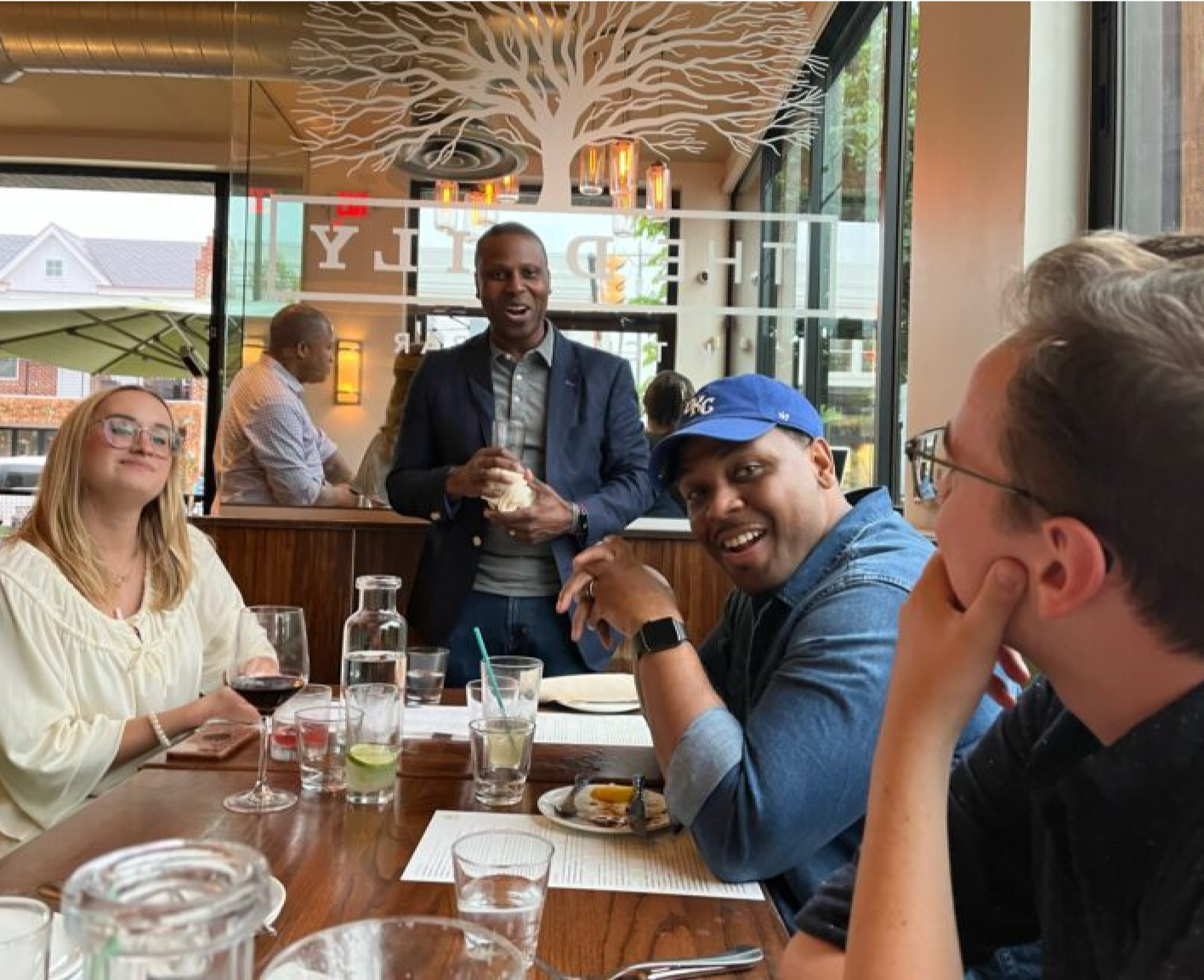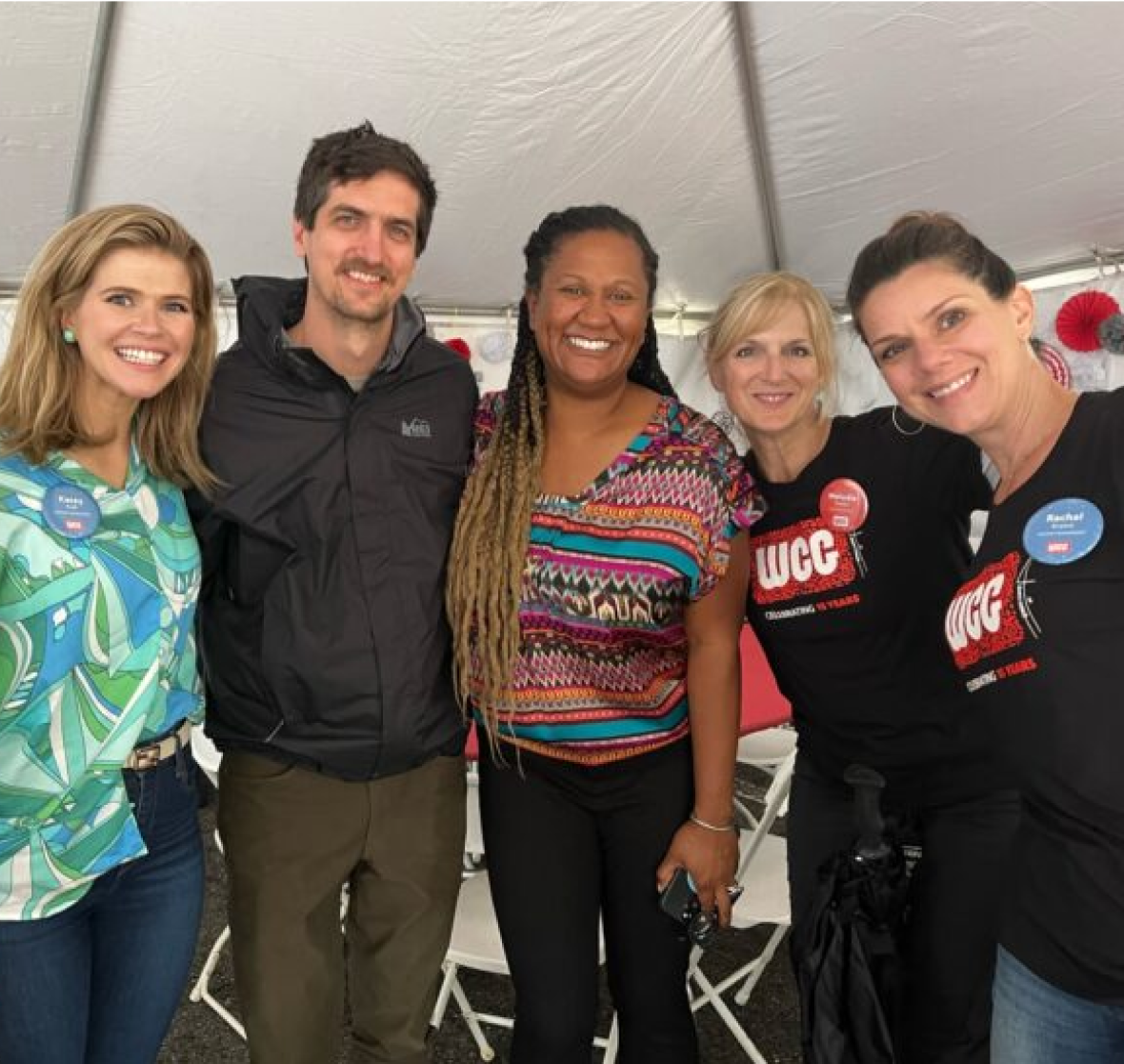 From start to finish, the 15th anniversary was a celebration of our people – employees new and old, past and present. And it was a time made even more special by celebrating our local community and sharing unforgettable meals at a handful of Richmond's finest restaurants, including Alewife, Edo's Squid, Lillie Pearl, Brenner Pass, and Shagbark.
We're thankful for the people who made the last 15 years possible and look forward to the next 15 years with a continued commitment to being good to each other, our clients, and our community. As Moses said, "15 years in, we're just getting started."
We have people that always bring their A-game, and while we're creating wonderful experiences for our clients, we remember to be good to each other. It's such a joy every day to work with such a smart, talented team.
– Debra Fitzgerald, WCG Managing Vice President and Executive Creative Director